ECT Client account download for PHP
If you are selling digital downloadable products on your Ecommerce Templates site, then you'll be used to receiving requests from customers who have lost or damaged their original download. Sure, you can seek out their download file and attach it to an email or get it to them some other way, but it's inconvenient for the customer and a waste of your time. This software solves that by adding an additional download management section to their client account, where they can view and download all their products right away, without any intervention from the store owner. They can also download from their original invoice if desired, while all the time to maintain security the original public download link can be allowed to expire after a few days as usual.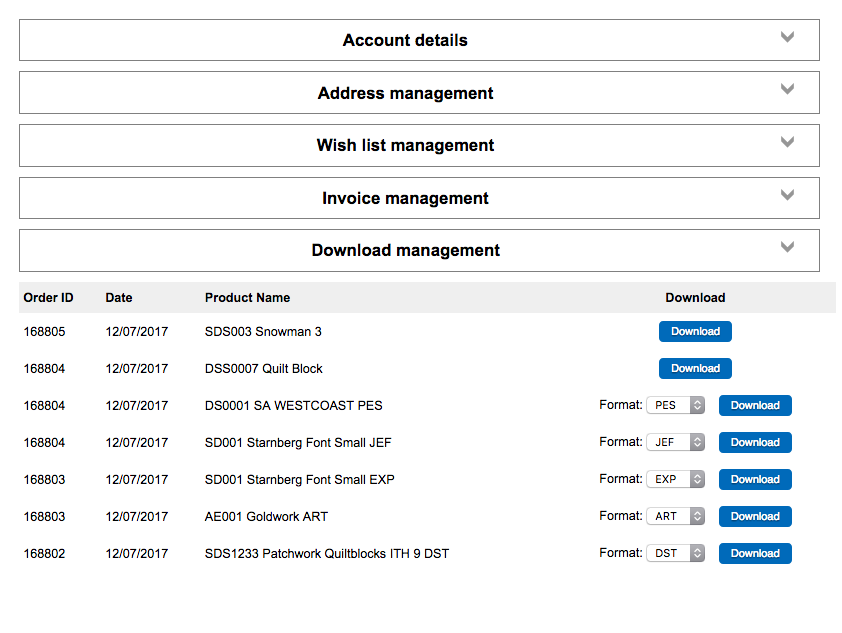 Installation is simple; just upload the files, add three lines of code following the clear documentation and run the installer. Designed for digidownload equipped ECT cart versions from 7.1.0 right up to the latest, with PHP 7.2 or later.  Requires the ionCube PHP loaders to be present on the server, something most good hosts (including us!) have installed already.  Single site license $29.99 includes 12 months of technical support and software updates, $9.99 annually thereafter.  Find it here.

For users that may have client accounts containing many hundreds or thousands of downloadable products, we have a more complex AJAX-powered version, to maintain peak performance of the client account page, available on request.